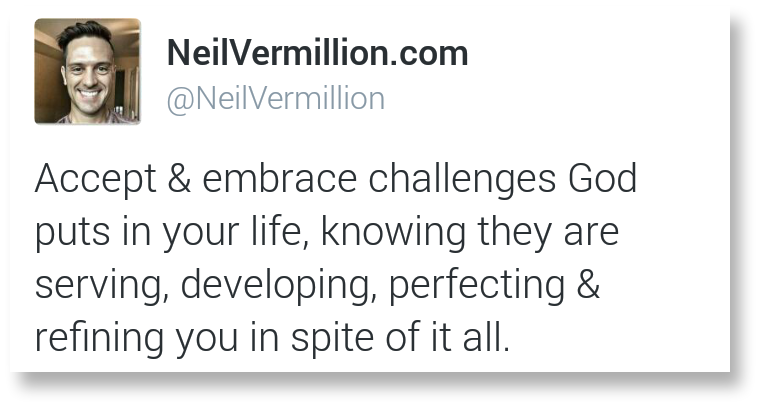 As you see obstacles approaching you on the horizon, do not shrink back in fear. For I will surely hand them over to you in the course of time. It seems obstacles and challenges you encounter are random, having no particular meaning or value, but this is not true. In fact, everything you experience, every trial you encounter, every mountain in your path is strategic, preparing you and setting you up for things yet to come.
So understand every single mountain in your path has been set before you, at this precise moment, to awaken the greatness I've placed within you. You have been created for purpose and for accomplishment. You have been fashioned to do great things, and great things are what I have planted deep within you. So understand these obstacles are not random, these mountains and giants in your life are not without design, but have scheduled and organized to teach you what you need to learn, to create the environment you need to experience, and to allow you to absorb what you will need to acquire.
All these things are for today, but they are also for tomorrow. These experiences are not insignificant events only to fill your time, but rather each is significant in its role. Each is a critical ingredient in the my divine recipe for your growth and development. So do not allow fear, or apprehension to creep into your heart and mind, but allow excitement and anticipation to grow within you as you see your mountains on the horizon, understanding these have been given to you, not to punish you, but to liberate and prepare you.
These things will serve you, awaken you, strengthen you, teach you, and build you up in no small way – so embrace them and receive them as such. Though they may be unpleasant, though they may look not-so-good, understand they are working for your good, and your ultimate development and refinement. So accept and embrace them, knowing they are serving you in spite of it all.