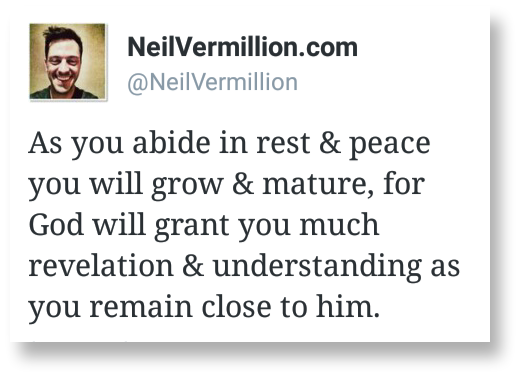 As you continue to enter into my rest, also allow my peace to surround and saturate you. For who can rest without peace? But as you allow my spirit to guide you, and as you cast your burdens and anxieties upon my shoulders, you will experience the goodness of my peace. And in my peace you will abide and thrive and flourish. For you were not meant to carry the burdens you bear. But in my rest, in my peace, you will sustain, and you will grow and mature.
And the paradox to your mind will tell you not to come forward in peace, but to continue to fret and worry. But allow yourself the blessing of a light burden. Allow yourself the blessing of trusting in me. And as you do, you will enter into a new way of life, a greater way of living, a more whole, centered paradigm. For my plans for you are good, and my plans for you will be accomplished, so there is no need to continue to stress about your daily living. So open your heart to me and allow me to give you that peace.
And in my peace you can see more clearly. In my peace you will hear more clearly. In my peace you will act with greater effectiveness, not being motivated by fear or worry. In my peace you will have the patience to move at the right time, not being motivated by impatience whatsoever. And in this place you will grow and you will mature. And you will enjoy the waiting as much as the doing, and it you will be blessed.
For it is my heart's desire to bless you, so it is with this in mind I am inviting you to enter into my peace. And as you enter into my peace and thoughts and feelings of anxiety, stress, and worry begin to call out to you, issues within you will begin to surface. And all these things will reveal so much to you if you will take the time to listen. Listen to these thoughts, and voices, and discern their nature. For in this I will reveal many things to you, about you. And you will come to a greater understanding of not only me, but also yourself.
For in my peace you will receive perspective and understanding. And you will understand yourself better. You will understand the behavior of others better. You will understand my ways better. For my peace will grant you much revelation and understanding.
So as you continue to abide in my rest, abide also in my peace. For it will be a blessing on top of a blessing as you do, causing you to bear much great fruit.
Click here to share this with your friends on Twitter.