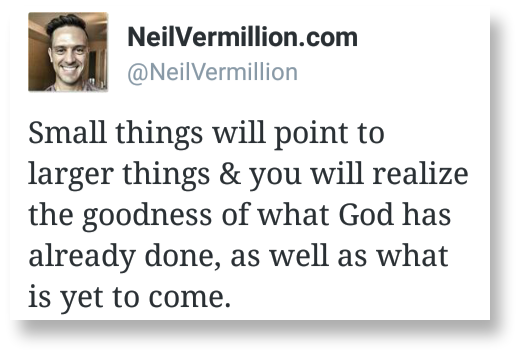 For though you have experienced of my peace, and you have experienced my goodness, there is still so much in store for you. And as you continue to receive all I have for you, you will continually receive layer after layer of the revelation of my goodness. For my goodness is immeasurable. My goodness, like my peace, knows no bounds, has no limits. And the plans I have in store for you will surpass your best plans, on your best day, in your most extravagant and excellent manner you could ever conceive. The goodness of my nature will mesmerize you as you sit before me and gaze upon, not only my beauty but also, the glory of our union together.
For as you continue to sit and observe you will come to know and understand detail upon detail of my goodness. You will find your examination of my goodness will never run dry, will never be exhausted. You will never grow tired or become bored with focusing your attention upon my goodness. And though your capacity will fade, and your strength and attention will also fade, mine will not. I will not grow tired, exhausted, nor depleted. And in this understanding you will also be amazed as well.
For there will be hour after hour, year after year, decade after decade spent in observing the greatness of not only what I have done, but of who I am as well. And as you continue to see, know, understand, and experience what I've done for you, you will continue to wonder who is behind all these things. And you will seek me, and you will find me. And though you follow in a limited fashion, you will find me. You will not be disappointed as you seek me as one seeks for buried treasure. You will not be disappointed as one who leaves everything behind in pursuit of the adventure and exploration set ahead.
And so as you allow my spirit to influence you more and more, and speak to you more and more, and shape and change you more and more, little by little, you will come to find there really is not limit to my goodness. And as you experience this again and again your heart will likewise become more and more secure. For the small things will point the direction to larger things, and you will see the trend and will realize and comprehend the goodness of all that's been done, as well as what is yet to come.
For you will come to know not only my hand, but also my heart. And as you encounter my heart, you will become so very confident in my love for you as you drink from the fountain of my goodness.