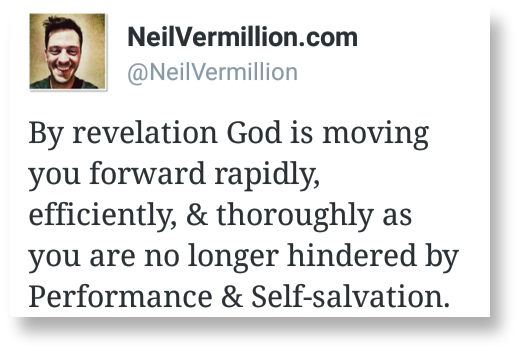 As I continue to push you past your comfort zone, little by little, you will quickly be confronted with your own limits. And as you come to the end of yourself your dependency on me will be revealed to you without any doubt.
And though this place will be uncomfortable to you, it will spawn growth within you. And in this place of growth you will be forced to depend on me and rely on me as you move to a place of greater security and stability as you embrace this truth within your own heart, mind, and circumstances. For in this place of acknowledgement of dependence you will be liberated from performance and self-salvation.
So while it will pain you greatly to embrace this truth, it will liberate you to the reality you have in union with me, allowing you to remain secure and stable, regardless the circumstances, as you realize your foundation in me. And from this understanding in your mind, and realization in your heart, you will then be able to move forward more rapidly, more efficiently, more thoroughly than in days past as you are no longer hindered by the encumbrances of Performance and Self-salvation.
And in many ways this will be a great blessing to you. For not only will this pruning allow you to produce more fruit in your own life, but it will also awaken your heart to greater experience of my love for you too. And this greater experience of my love will install you into greater stability, greater confidence, greater fellowship, and greater unity with me as you no longer hold on to these lies and half-truths that have been hindering you.
In truth you will be secure. In truth you will be free. In truth you will established. In truth you will be confident, not only in my plans for you, but in our union and fellowship together too.