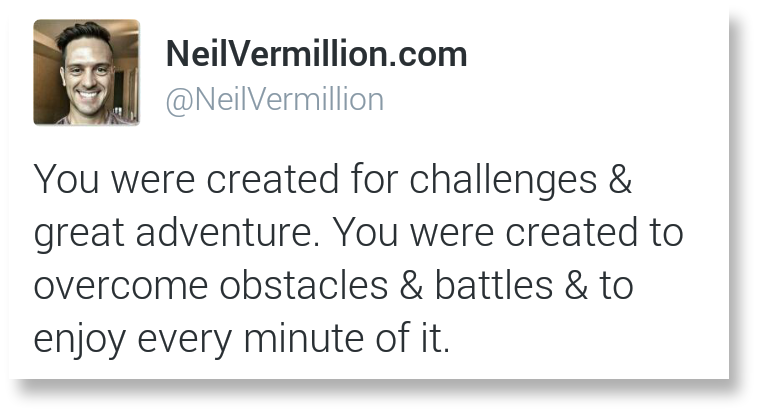 Go ahead and take your stand. Make your move. Do what is within your heart. Follow your heart's desire according to the plan and vision I've already given you. Even though you do not already have all the details make your move. For I have inspired this within you, even though it is different and new. It is what I desire for you in this moment, in this day and hour.
Following will grow your faith. Following will develop you and force you to grow in ways you would not otherwise. It will refine you. It will mature you. And yes, it will be difficult, but in this difficulty you will discover new aspects of who you are, who I am, and who we are together. I will relate to you. I will be with you inch by inch. I will never leave your side and we will do it all together.
So step forward and face your fears. Face the unknown. Face the things you know you've been called to but have been too afraid to begin. Face the things I've called you to do but have been too confused to know how to react. Face the desires I've planted within you, the deep things within you calling to even deeper things. Step out of the boat, trusting, knowing, and believing this moment is all about following my plans for you.
These are the days of your greatest fulfillment and highest adventure. For you were never designed to sit where it is safe. You were never called to the realms of the logical and explainable. You were never meant to reside in the realms of predictability. But you were forged for mystery. You were forged for greatness. You were forged for challenges, and great adventure. You were forged to overcome obstacles and battles, and to enjoy every minute of it.
So let down your childish guard and enter into the state of adulthood I have set before you this very day. For I have confirmed these things within you already, and now is the day to accept them and step forward knowing these are my plans for you.