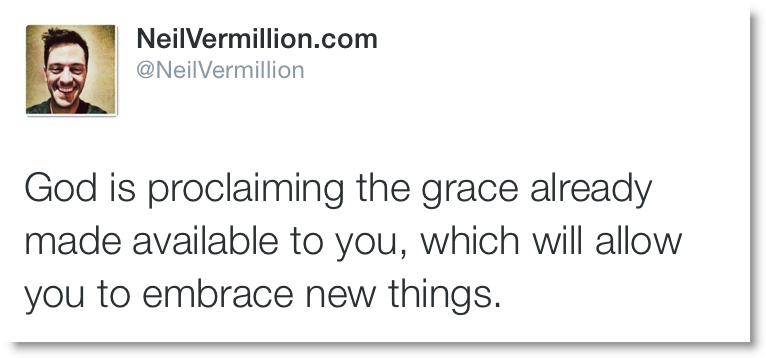 I know you have remained faithful to my hand at work in your life. And I have seen what you have done in secret, when no man was present to record or document your thoughts and actions. And I have seen these things, and I have known them all. And I am going to reward you according to the choices you have made.
For you now know you are in my season of favor, my season of advancement and expanse. And as you continue to
gain new understanding
, and as you
remove limiting mindsets
and begin to
gain those new experiences
know I am also giving you my grace to be stretched, and to embrace all these new things. For it will be much to take in. It will be much to consume. It will be a lot and require a lot from you.
But I've given you my grace to be able to absorb it all. So understand, in days leading up to this season, I have already made these deposits of grace within you. So today I am not releasing new grace for you, for I have already given this grace to you. Today I am simply announcing, and proclaiming this grace that's upon your life already. So advance forward in faith, knowing I'm already there, I've already made all the necessary provision for you, and you're going to do well.


You're going to do well, not because you figured it out, but because I made a solution for you even before you were ever aware of the problem. So relax and let go of your worry and fretting. For I have already mapped it all out, and there will be nothing that surprises me. Let go and trust in my plans, in my leadership, in my ways, and in my timing. And you will take that road less traveled, that road in which the yolk will be easy, and your burden light.
Click here to share this with your friends on Twitter.