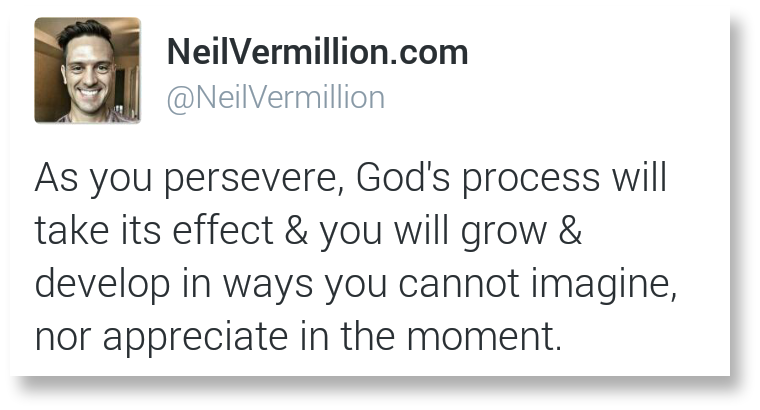 Today as you encounter hardships and obstacles hold true to the original vision and plan I have given you. Hold true to the assignment and call I've given you. Hold true to what I've already confirmed deep in your heart, though it is challenging, and circumstances are confusing. Though circumstances do not seem to match your preconceived notion of how things should be, understand this is also part of the process, part of the strength and development needed and required. This is the very reason this process has been initiated in your life to begin with.
So search your heart and search your mind. Remember what I've said and shown you already. Consider what I said, but also consider I am the one who said it, for I am The Originator, I am The Creator. And as you do, do not waver in your direction. Do not waver in your heart, mind, or circumstances from what I have already shown you. And as you continue to hold true, over the course of time you will see the wisdom, beauty, and attention to detail of my process and my plan. You will see and understand and you will marvel at it all.
For there are specific things I am bringing to the surface in your heart and in your life. There are specific issues and mindsets I am dealing with. Some will be strengthen, deposited, increased, and matured, while others will be weakened, removed, adjusted, redeemed, and rehabilitated.
So as you encounter these issues and mindsets in your life, embrace the lessons they offer to teach you. Run towards these lessons and accept them, even though the value they offer will be realized many times in points of conflict and discomfort. As you see the challenges on your horizon do not shrink back or avoid them, but run towards them with joy and enthusiasm. For as you encounter these challenges you will begin to manifest the truth already in you. You will manifest and begin to display the reality of who you are in me, the person you've always been.
Hold true and stay the course though it looks backwards, upside down, or even unfitting in certain regards. As you persevere the process will take its effect and you will grow in ways you cannot imagine, nor appreciate in the moment. Nevertheless, you will grow and will arrive at the destination I have for you according to my plans already laid on your behalf. For these are my plans for you and surely they will come to pass, even if you do not fully understand what is happening.
Hold true, but also trust along the way knowing you are loved and never alone.