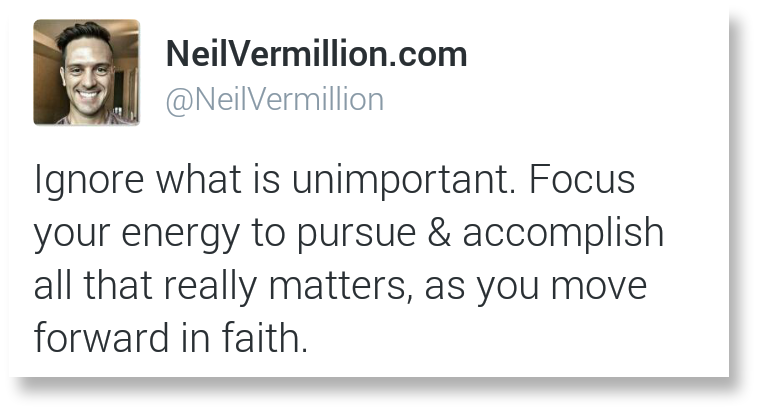 The many details before you are mostly insignificant. The many little obstacles in your present field of vision are mostly irrelevant. Most of these things only serve to cloud your vision and perspective of tomorrow. They serve only to cloud your estimation of what is really important for today. Most of these things are of no consequence, unless you allow them to confuse and distract you. So keep alert, and be aware, and do not put your attention or energy towards things that are insignificant.
For the little foxes spoil the vine. The small leaks take on water. The fine points, though nearly imperceptible, can demolish the whole lot. So ignore what is not important, and focus your energy to what is. Focus your perspective on to what is really and truly important. For as you do, your heart will be liberated, able to function without burden or hindrance. And as you ignore the unimportant, your mind will have sufficient energy and capacity to deal with what is.
As you continue to practice and observe this you will understand better the moment in which you live, as well as the path set before you.
So consider your challenges in this present moment, and discern what is important. Discern what is not important. Put your energy and strength towards that which is important, and devote yourself to it completely. Do not be confused. Do not be apprehensive. Do not be double-minded. But focus your attention, energy, and all your resources to pursue and accomplish that which really matters, as you move forward in faith.