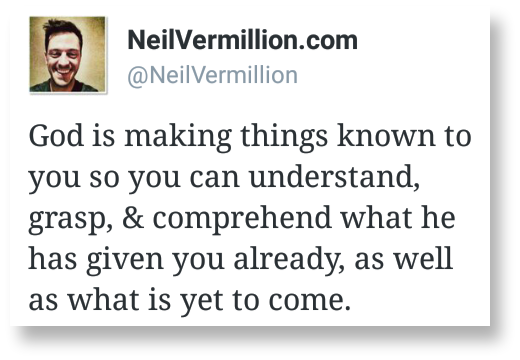 In our union will be joy unspeakable and joy forever more. You will drink from the richness of my ocean and lose yourself in it. You will forget the worries of the day and imbibe of the wine of my joy. And as you continue to consume me, to your inner-most self, your heart of hearts, I will speak and release the joy already there, though you do not perceive it. For there is so much great delight and so much great joy in store for you, and I will take you to that place of realization, that place of discovery, that place of comprehension of what you already have in me.
In our union you will experience my peace. And you will learn to forget your hurts. You will learn to lay your burdens down and carry them no more. You will learn to see past what is present before your eyes, and you will begin to see with your heart. You will see past what is here today and gone tomorrow, and learn to see that which is eternal, that which never passes away.
And as your eyes see, your heart will begin to understand, and you will encounter my peace again and again regardless of circumstances. And in the place of understanding I will speak to you plainly. I will teach you clearly. I will make all things known you to, and you will understand. You will grasp it all. You will know it, and it will allow you to realize the freedom already given you.
You will experience me, and you will find I am much more than you ever thought. You will discover I am far more capable than you ever thought. You will discover I am far more glorious, far more mysterious, far more incomprehensible than you ever thought.
And in this place of understanding and discovery you will find the language you have for me is inadequate. You will find your concepts and constructs used to describe are but dim shadows, and ridiculous icons. You will find I am greater, I am more, I am beyond all these and you will marvel and be amazed as you encounter who I am day after day.