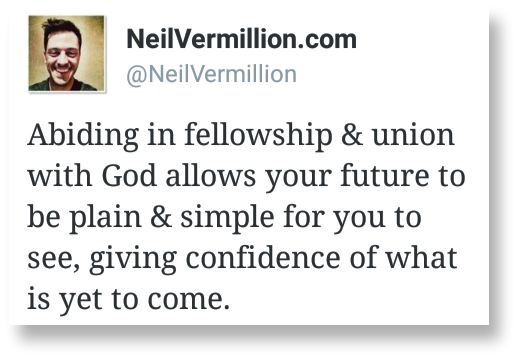 In spite of so many rejections, failures, delays I am still opening revelation to you. In spite of circumstances in this world I am still revealing my spirit, my heart, and my desire for you. And if you will hear my knock on the door of your heart, and open the door, I will enter and we will dine together. For in our union there will be fulfilling fellowship together, and the pains of rejection, failure, and delay will be forgotten and washed away.
In our union your joy will be made complete, for I will share from the core of my very heart with you. And this core, this source, will delight, amaze, and satisfy you. In our union together I will reveal all I am to you, if you will observe it. I will show you my wonders. I will show you my passion. I will allow you to taste the mysteries you've not yet seen, you've not yet begun to comprehend. And in all this, and all these things, you will be satisfied.
In our union I will give you revelation and I will show you the paths I have for you. For your place in life is not a surprise, not a mystery at all. I see where you are. I know from where you came. And I am most certainly aware of where you are heading. And as you continue to abide in the fellowship of our union I will certainly make your future plain and simple for you to see. And you will walk, live, and abide in understanding, being confident of all I have in store for you.
And you will see and you will know, and there will be no cause for fear or alarm within you.