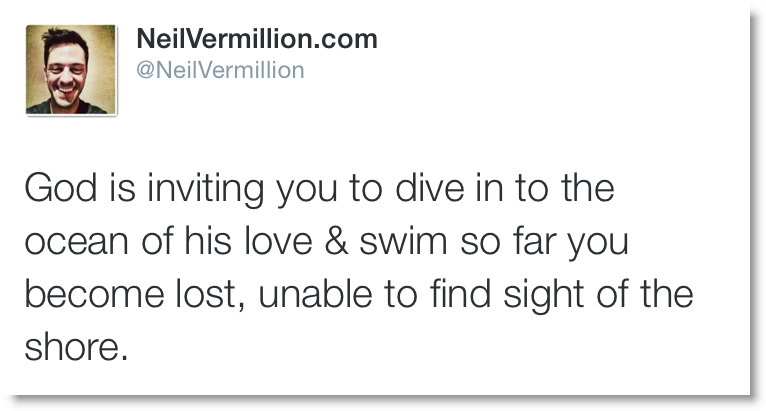 Continue to seek me in all your ways. Continue to pursue me. Pursue the knowledge of me. Pursue the experience of me. Pursue the mystery of me. Pursue what you believe to be impossible and unattainable. For in your pursuit you will come to know me. And in your pursuit of me you will also be changed and transformed. For you see yourself one way, but I see you entirely different. And as you continue to pursue me you will grow and change and come to see yourself more and more the way I see you.
For my heart desires to bring you to a place closer to my heart – a place more open to hear from me, to receive from me, to abide with me in total harmony. And in this place you will lack nothing. You will have no worries, no suffering, no heartache. You will no longer experience loss, and the pain of the past will be remembered no more. And as we abide together you will be hopeful of not only today, but of your future as well. For my joy will inhabit your very soul and we will become one.
And in our union, my peace will saturate every component of your life. My peace will surround you and will immerse you in my love. For my love for you is truly incomprehensible, immeasurable, unknowable in it vastness. My love for you is an ocean of universes, stacked one on top of another, a place where you can get lost and never find your way back. And with this understanding also comes the invitation.
Today I am inviting you to dive into the ocean of the universes of my love for you. I'm inviting you to get lost in my love and lose yourself completely. I'm inviting you to get in over your heard, and forget your former way of life. Dive in deep, and swim out so deep you lose sight of shore. I'm inviting you to come away with me so we can get lost in my love. And we will get so lost we will not ever find our way back.
Click here to share this with your friends on Twitter.