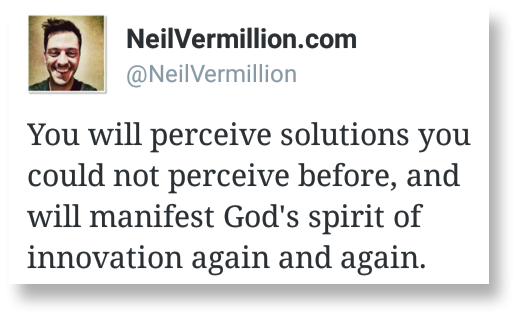 For there is a literal realm in which I speak to you and share with you and interact with you. And this realm is good, and this realm is very real. But there are also other realms in which I speak. There are other realms in which I will share and interact with you. So as you continue to hear my voice, and feel my spirit, do not harden your hearts, do not close your minds, to all I am setting before you. For there is so much more in store for you, and I will open up door after door for those willing to walk with me in the glory of my presence.
So as you see mysteries in your heart, know I am provoking you to seek the answers to these mysteries. As you find yourself confused and perplexed, know I am using these questions to propel you into realms of greater understanding, greater experience. And while these devices may seem temporarily uncomfortable, they are very effective. And while you would not choose these paths for yourself, I have chosen them for you, to guide you, direct you, and to schedule and manage your arrival and completion.
As you sit with me, even in your discomfort, I will continue to open up revelation to you. And in my revelation you will see things from a new and fresh perspective. You will see new insights, new angles, new details, and you will be empowered. You will understand in greater measure, with greater clarity, and possess what you have lacked in the past.
As you sit with me and enjoy the fruits of our fellowship together you will also begin, and continue, to embody innovation. For as you see what I've given you, and as you embrace the fresh revelation of eternal truth, you will be able to connect to understanding in innovation in new ways. You will see what you did not see before. You will understand what you did not understand before. You will perceive solutions that, while they were always present, you could not perceive before. And so you will manifest that spirit of innovation again and again.
And with this innovation within you, upon you, around about you, you will continue to advance even though you had been denied in your past. You will visit the same obstacles of your past, and will overcome them. You will encounter limits of your past, and move past them. You will feel the pressure of yesterday, but will continue to grow, and move forward in spite of it all, because you will be the embodiment of my innovation.