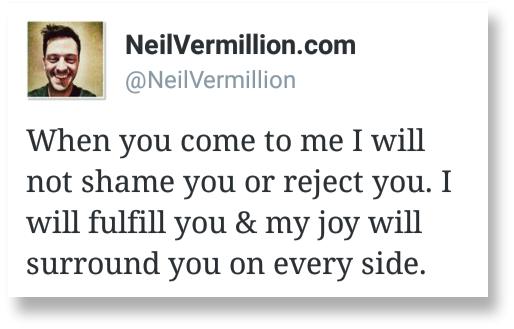 At times I speak in riddles, in symbols, in pictures, in mysteries. And everyone demands an answer, demands an interpretation. But where have you been in years prior? Why have you been so distant until this day? Why do you not respond to the tender, soft, and gentle voice in which I speak? Why do you ignore these, and why is that you will only turn your ear when catastrophe and calamity come to your neighbor's door?
For so long I have called out to you, and so long I have remained patient. And still, even today I remain patient. But let me encourage you, do not delay. Do not hesitate to come to me, to know me, to love me, to allow yourself to be changed. For these matters are important, and you so easily trade important, for that which is unimportant. And still you do not listen.
But my love for you is great. My commitment to you is great. My faithfulness to you is great. And I will redeem. I will restore. I will rescue, and I will save. In spite of mistakes, rebellion, and deception, I have come to save. I have come to restore the breach, to repair the broken fences, and to heal. So though you find yourself on the wrong side of the fence, trust in my goodness and in my heart save, for it is still not too late.
Regardless of the mistakes of your past, my redemption is so much greater. Regardless of how you have lived, I can save. So step out from where you are, and engage your heart with mine. I will not turn you away, but will embrace you as my very own. I will welcome you with arms wide open, standing and looking from a far distance waiting for your return to me.
And when you come, I will not shame you, or reject you. I will wash and cleanse you. I will give you fine garments and new shoes. I will put a crown upon your head, and a ring upon your finger. We will sit and dine together. And you will be filled and my joy will surround you on every side.
So trust in my heart for you, because my love for you is great. My desire to rescue is great. My patience is great. So come to me, and do not delay. For I will not turn you away, but will welcome you with my arms wide open.