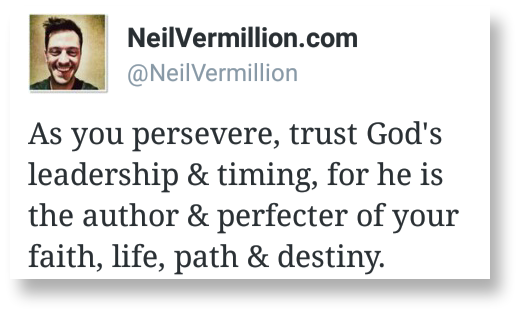 Though there will be darkness, joy will come in the morning. And though there will be hard and difficult times, they will not last forever but will pass in time. And these difficult and trying times will not be worth comparing to the glory that will be revealed in and through you as you are continually changed and transformed little by little day by day.
For though there is discomfort, and even pain, there is also an awakening and birthing happening within you to set you free from limits of the past, and enable you to walk in new levels of maturity, competency, activity, and leadership in all the things I've called you to pursue.
Even though there will be times of confusion, I will guide you through them. And these difficult and confusing times may last longer than you want, longer than you think they should, but nevertheless I will guide you through them, and they will not continue forever. For I am the author and perfecter of your faith, your life, your path, and your destiny in me. And none of these things can be changed or swayed, for I have set them in motion, and they will surely be accomplished at the time I've scheduled them to be completed.
So while you are required to persevere day after day, for year after year, know I have the end in mind, and I am working all things out for your good, for your benefit, for your enhancement and improvement in your time of blessing. So let me encourage you today to walk by faith, not by sight. Continue to put one foot in front of the other and continue to move forward in the direction I've called you to. And though you will not always know and understand everything fully, know and trust I am guiding you, directing you, shepherding you to the place I have for you, because this is my desire, and this is my will for you and for your life.