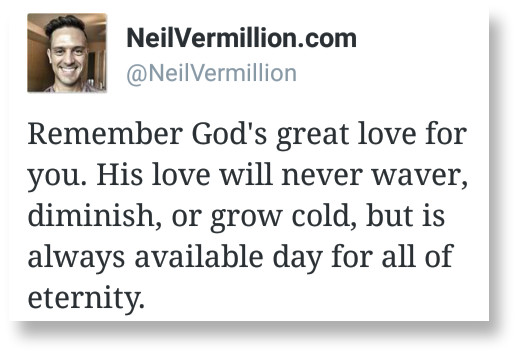 For my love for you is great. And though you know this, you also need to be reminded of this again and again. For your hearts grow tired easily. Your mind loses focus easily. You forget your way, and forget my words, but even still, my love for you does not waver. So because I am The Good Shepherd I give you what you need. So I remind you frequently. I say it again, and again. And because you lose your way, I guide you back to your path. And because you get tired, I pick you up, and feed you and comfort you, because I love to give you all these good things because you need them.
As you continue to come to know me, and experience me in the place of my rest, you will also encounter my great generosity. For my extravagant nature will be satisfied in pouring myself out to you. For you were made to be known. You were made to know me, and to be known by me. My extravagant heart will bring you to me, and in me you will find your rest. And in your rest you will also experience my generosity again and again. For I will delight you and even overwhelm you with my goodness, my love, my power, my forgiveness, my mercy. Yes, I will overwhelm you will all my attributes for my generosity has no limits, and I will display and reveal them to you again and again.
So trust I am not tired. I will never grow tired of you. Trust I am not angry. I see how you are prone to wander, prone to doubt, prone to weakness, and I love you still. So when you feel in need of rest, when you feel you need love and encouragement, when you feel you've lost your way, do not hesitate to remember my great love for you. For my love for you will never waver, will never diminish, will never grow cold, but will always be available for you day in and day out, for all eternity.