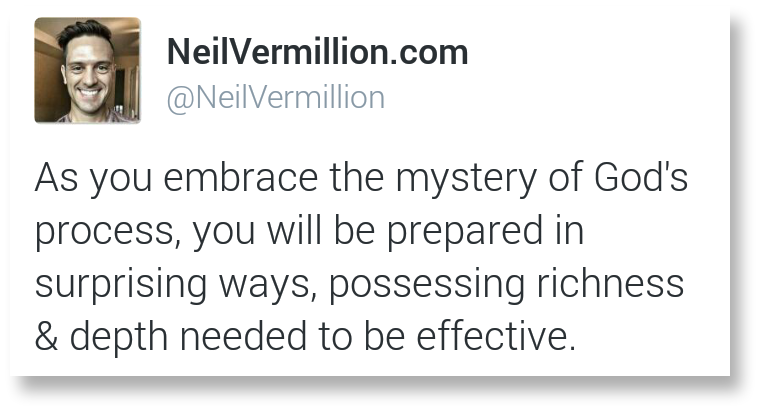 This is a day of going deeper with the gifts I've given you. You're in a season of addition, a season of increase, a season expanse. But this is an addition and increase of depth, not necessarily taking new ground. So while you are advancing, also know in this time I am adding depth to your experience, depth to your gifts, depth to what you are learning, developing, and acquiring.
For many have been brought to this place and have now entered into a new season, a brand new territory. And with this newness there is a congruence and mystery to all that is happening. In this mystery much is being absorbed, even that which is unknown in this present moment. But know this, all you absorb will be put to good use in days to come. While you are in your new ground and new territory, in this present moment, absorb all you can. Listen with open ears and an open heart, for there is much being deposited within you even this very moment.
Through this mystery depth being added to you. Depth is being cultivated. You will not always perceive its process or its value in the moment, but in years to come the handiwork of my processes will show forth. You will see the evidence of my work in your life as essential elements are displayed over the course of time.
So embrace the mystery of the process before you now even though you do not understand it all. Embrace what I am teaching you, presenting to you, depositing within you, for you will grow in incomprehensible ways. You will be prepared in surprising ways, and will have the richness and depth you need and desire in order to be effective, and to bring your full satisfaction.