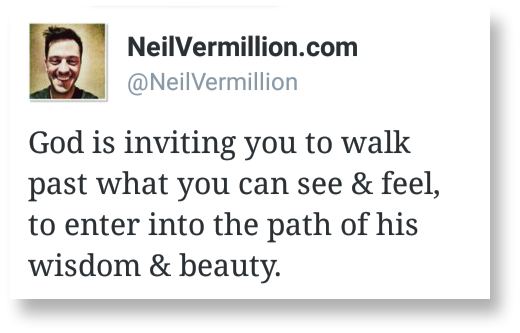 And as you enter in to my rest, and allow me to accomplish my work in your life, your mindset will gradually begin to change. You will see things differently than in days past. And this change will allow you to look into the future with greater clarity and greater accuracy.
But as with many of the things I have put before you in the past, the practice of entering into my rest will force you to let go of some habits you've held on to in the past. It will require you to abandon ideas and methods that are so familiar to you. And while you may want to let go of these things you will encounter challenges as you learn to walk in greater levels of faith, and abandon your comfort zone.
So understand, I know where you are. I see where you are and I am more than prepared to meet you in every challenge you will ever face in your life. So as you learn to let go of your striving and your control, trust I am with you, and know I will assist you in letting go.
There is so much freedom set before you, though it will appear to you as death. It will appear to be foolish. But in this foolishness you will encounter the beauty of my wisdom. So as you walk through the door I've opened before you, and it seems as though it is death, it seems as though it is foolish, understand this door will cause you to walk in life, and to walk in wisdom and beauty.
But even so, this walk will require you to move forward in faith believing. So step forward, looking past what your eyes see, past what your heart feels, and follow my spirit in the path I've laid out before you. And as you do you will learn of me. You will know me. You will love me. And I will continue to pour my extravagant love upon you time and time again, day after day as we continue to walk this path together.