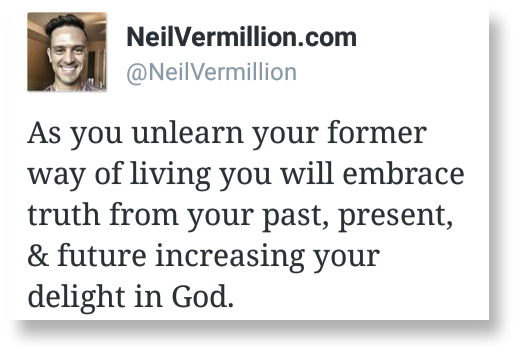 There is so much unlearning set before you. There are so many things you will have to unlearn in your own ways of thinking, feeling, and being. But while this may seem like a challenge to you, understand it will be your delight. It will be so wonderful, so fun, so rewarding as you unlearn your former ways of thinking, your former ways of living.
For in your unlearning you will be free to dream. You will be free to imagine. You will be free to love and feel and be and do, without second thought of how it will all work out. You will be released from your conditioning, and the things you've acquired over your years, and will revert back to your original state of being, free like a child; pure, honest, sincere, transparent, and simple, like you were when you were a child.
And in this place of childlikeness you will be free to learn, love, and experience all I have for you. For in our togetherness your freedom has been made complete, and you will see this, know this, and experience this as you let go of the silly little things you've acquired from your former way of life. And as you unlearn all these things you will see things of old afresh. You will seem them anew, from a different perspective. And though you know it, you will see it differently, and thus even your memories of your past will be redeemed and renewed.
So as you unlearn so many things, and embrace the truth of what I've given you, who I've created you to be, you will not only be eager with anticipation of your present and your future, but will also expand your delight and bliss of your past as well. For you will review your past and know it, see it, remember it, and experience it from this fresh perspective and your perception of it will be changed.
For I make all things new. I restore all things. I redeem all things, even that which has been labeled "unredeemable". And in my perspective you will renew your mind, laying down your former way of thinking, living, being, feeling, and embrace the fullness and truth of what I've already given you.