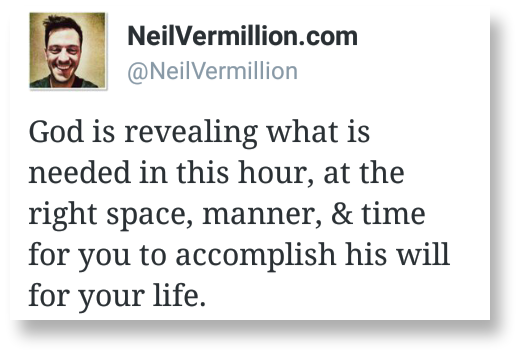 And even today I am giving you clarity to the vision I've put before you. The original vision given you is good and right, but I am giving you additional understanding so you will be able to move forward with greater clarity, greater focus, greater awareness, especially regarding the day in which you live. I am speaking clearly to those with ears willing to listen. I am revealing understanding of details for those whose eyes are willing to see.
For there are layers of understanding being revealed. The finer points that have been previously overlooked are now being brought to your attention. And though your focus is shifting slightly, and is changing a bit, understand I am moving you this way, and it is for your good, for your benefit, to allow you to understand details you've missed in the past. I am bringing a heightened awareness to you now, and you will see the layers and understand better how they fit together.
For there is a sequence involved. There is a timing involved. For the many moving pieces, the many timetables, and the many individuals and people groups all have to work together to bring about the final outcome. And when it comes, the timing and scheduling and sequence of it all will amaze you. For you will not see it coming in advance. Though you will see and understand and discern certain parts as I grant knowledge, you will not see the full spectrum until it arrives in its entirety, fully. You will not see all the glory, all the dimensions, all the many angles and pieces orchestrated together in perfect alignment in their perfect timing and unity.
Your understanding of the sequence will be partial, and this is good. Don't concern yourself with everything and become confused, bewildered, or overwhelmed. But keep your focus on what I put before you and follow this. For I will guide you and I will reveal to you what is needed in this hour. I will encourage you. I will guide you. I will direct you. I will speak to you clearly so you will know where to go, and when to do it. So though you do not see it all, do not allow yourself to feel inadequate or uninformed. For I will guide you to the right space, in the right manner, at the right time for you to be effective in accomplishing my perfect will for your life, even though you are not fully aware of the greater spectrum of all that is transpiring.
And as you allow yourself the freedom and liberty to concern yourself only with your small part, more and more will begin to make sense to you. You will be able to discern more clearly what is brewing on the horizon. You will see it, and you will discern it, and you will understand it. And you will know what is of me, and what is not. You will smell it, and your nose will clearly identify the aroma. And though you will not always see it, you will know it none the less.
For as you continue to walk this path, step by step, more and more will continue to make sense to you. You will understand more and more and your confidence in me will continue to grow and grow, little by little, day after day.