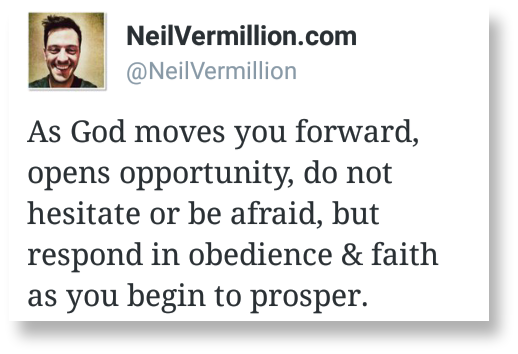 As you continue to step out in faith, following my leadership in the direction I have for you, you will see me continue to open one door after another. This is a time for you to step out in faith, believing, so understand I will honor your obedience, and honor your faith, as you continue to execute the vision I've given you according to my plans for you in this season.
As and you walk this path of faith, understand I am with you, guiding you, steering your course, and giving you excellent timing for all these things. For I am navigating your course so your path will bring you to the destination marked out for you.
And in days past there were delays, there were hardships and lessons that needed to be learned. And for some of you this seasons is still upon you. But for others this season of preparation has passed and you are now entering in to the season of possession, the season of occupation, the season of fruitful harvest.
So though you have walked this venue before, understand it will look the same but the results yielded will be very different. And your thoughts from your mindset, though familiar, will serve you well. For you have been trained and prepared. And even though you did not taste success as you desired, as you thought you would, listen to me as I confirm this to you now.
For I have trained you and prepared you in days past, and I have planted you in the field in which you are presently. So hear these words, and do not doubt, do not forget, do not hesitate, for these are the days of your release. These are the days of your commissioning. These are your days to prosper, to possess, and to occupy.