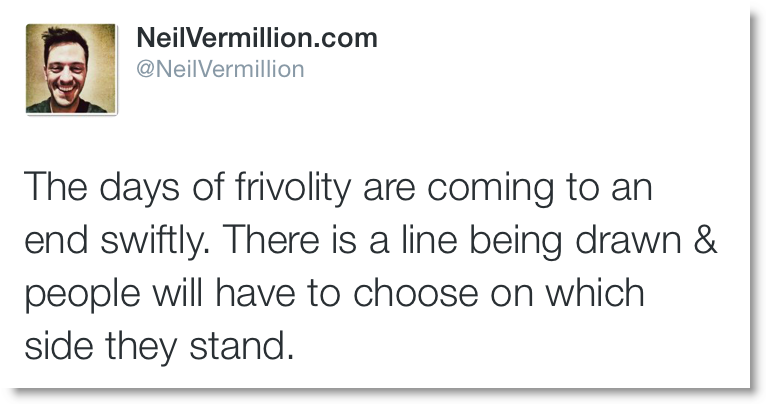 And in this day I am working to strengthen you. I am taking you to that next level in the plans I have for you. I'm going to remove the obstacles and I'm going to set you on a new track, a faster track, a higher track, a more difficult track. So while this is a time of promotion, know it is a time of more being expected of you as well. It is a time to expand and increase, and it's going to require more from you.
It won't be a time of all work, and no play. It won't be stress every minute of the day. But understand, things are preparing to break lose, and the time is getting short, so we must be about my father's business. There is still time to rest and recreate, but the days of frivolity are coming to an end swiftly. For there is a line being drawn in the sand and people will have to choose on which side they stand.
And all these things must come. And all these things must happen. So know, this is the direction all the events are going. It won't be avoidable. There won't be any place to hide. It will come to every person, in every city, in every nation, in every continent on this planet. So while these are soon coming, understand the days you have now are brief. These days are crucial, and there's no time to waste.
For I am coming soon. And it will surprise you if you're asleep. If you've not taken the time to ready yourself, you will be surprised and you won't be ready.


Luke 21:9-11 "When you hear of wars and uprisings, do not be frightened. These things must happen first, but the end will not come right away. Then he said to them: "Nation will rise against nation, and kingdom against kingdom. There will be great earthquakes, famines and pestilences in various places, and fearful events and great signs from heaven." (NIV)
Revelation 22:7 "Look, I am coming soon! Blessed is the one who keeps the words of the prophecy written in this scroll." (NIV)
Click here to share this with your friends on Twitter.