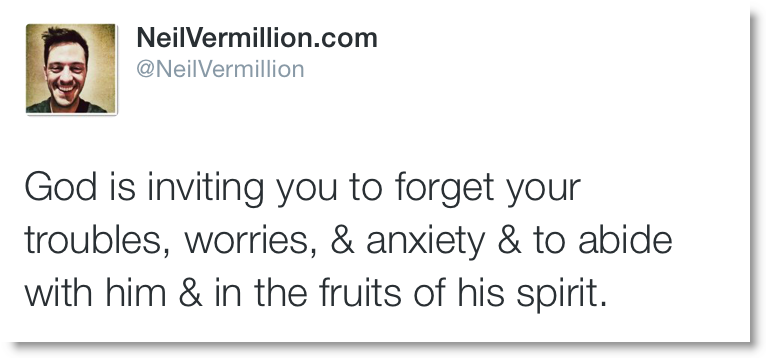 Do not be discouraged by the slow progress you are making. For in these days you are progressing into new territory, into realms you've never been before. And so with this you're stretching your limits, shifting your mindset, and expanding your capacity. And while you would like for all of this to be done quickly and easily, there is still a process, and this is still going to take some time.
So understand, I am with you even in this time. And though you do not always perceive I am with you, I am with you still. Remember my love for you, and remember my plans for you. For all these things were birthed within me, and given to you.
For these are my plans for you
, not your plans. This is the direction I have chosen to take you, not the direction you have chosen for yourself.
So let go of disappointment. Let go striving, as if the success is up to you. Let go of anxiety and allow yourself the liberty to simply abide. Abide in me, and in the fruits of my spirit. For as you abide in me, you will be
changed and restored and renewed
. In my presence you will find your fullness of joy, and you will remain blessed. So come to me, and cast all your burdens on me.
For I will give you peace
. I will give you assurance. I will give you all you lack, and you will be blessed.
Click here to share this with your friends on Twitter.