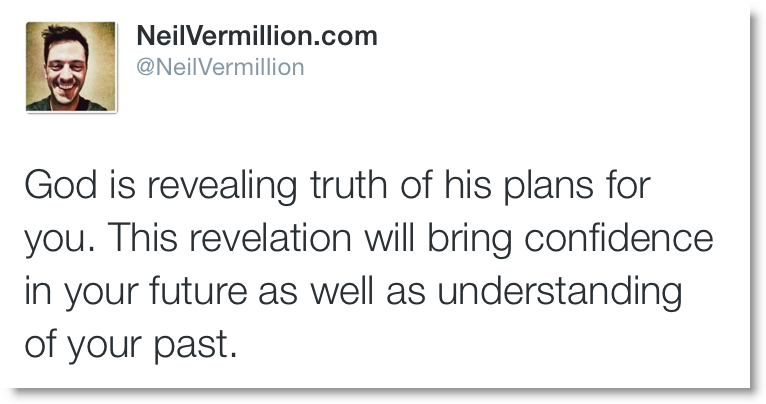 I am taking you further in your gifts and talents, and moving you into that higher place of understanding. And with this advancement I will reveal more details of my plans for you, and show you things yet to come. And as you see these things you will understand more of how your future will develop for you. And this revelation will not only help shape your understanding of your future, but it will also fit missing pieces together from your past. And you will understand. As you absorb what I am releasing to you this day you will have greater clarity, greater focus, and greater stability, as you come to receive greater understanding of both your past as well as your future. For it is my desire for you walk in stability and for you to walk in greater understanding.
These days of advancement and promotion will also include a greater measure of understanding my plans for you individually and how you fit together into the plans I have for you this day and hour. I will have you stand before me, and I will open your heart to hear from me. And as your heart is open, the obstacles sitting before you, clouding your vision, clouding your understanding, clouding your hearing, will begin to fall away. And you will see clearly and understand more fully. And I will bless you.
From this place of greater understanding you will become so confident in my plans. You will become so confident in who I am. The things that have robbed you of your confidence will also fall away, and will be remembered no more. For when you see things plainly, and see them clearly from my perspective, all these small distractions will no longer hold any influence over you. For your eyes will be truly opened and will be closed no more to this truth.
So understand, as you continue to develop and nurture your talents and gifts I've placed within you, I will move you to this place of greater understanding and greater revelation in order to equip you.
Click here to share this with your friends on Twitter.