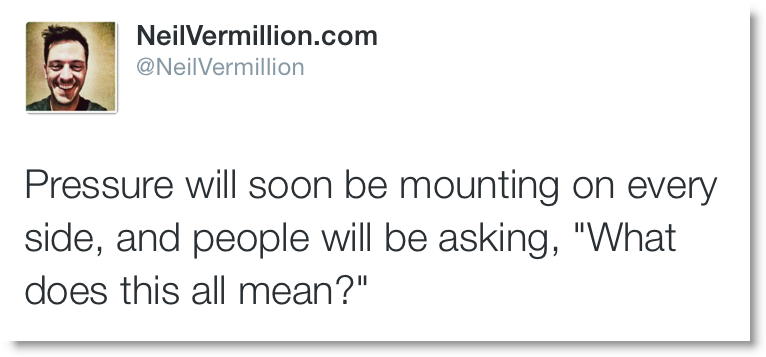 For in these days I am beginning to reveal myself to the nations like I've not done before. And the pangs of birth will begin to happen more and more frequently. The contractions will continue to come closer and closer together. The pressure will soon be mounting on every side, and people will be asking, "What does this all mean?" Know this, my Bride, these are the days of your finest coming before you. These are the days you will begin to shine forth as my harbinger.
For the pressure of the events of this world will awaken those who are sleeping. And hearts will be opened to listen to your words like they've not in recent past. And people will be perplexed and troubled, and they will be looking for answers. And my spirit will roam throughout the Earth moving and preparing hearts. The time is drawing near. The fruit is getting ripe. And soon, the day of harvest, when all will be plucked, snatched up, and taken away.
So as you see the darkness increasing on the horizon, understand the day in which you are living. For this is the time when my light will be needed the most, and will shine the brightest. It is the time when my light is most needed, so do not hide your light, but let it shine before men. And I will move through you, and we will do many great works, and many great exploits. And it will be times of high adventure. And the stakes will be high, and the time will be short.


So move with great urgency. Move with great understanding of the day in which you live. Move with great purpose. For I've put this within you, and I'm calling out to you today, if you will quiet your mind and listen to my knocking on the door of your heart.
Click here to share this with your friends on Twitter.