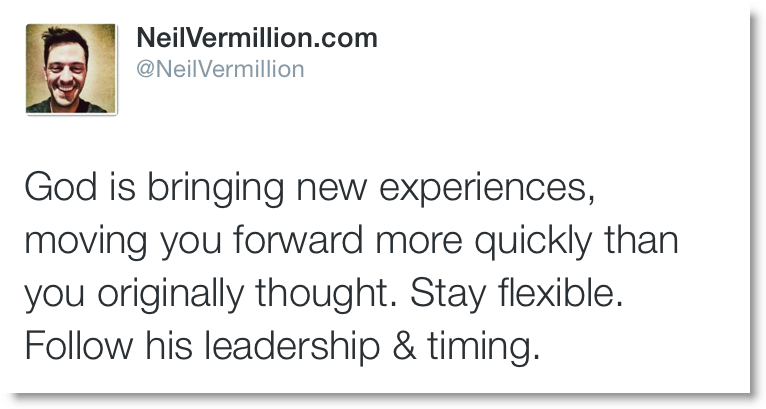 And with
your new understanding
you're going to also encounter new experiences. And as you encounter
victory in areas of defeat
, you're surely going to gain new experiences. And as limits are being removed and broken off from you, you will surely gain new experiences.
For in this season of advancement it is my desire and my plan to take you further. It's going to require you to be flexible, especially in your minds. For I am going to take you further than you originally thought. And though your plans are good, they are inadequate. For my plans are greater just as my ways are greater. For you do not possess sufficient perspective to take all things in to account. So understand, I'm going to be adjusting your plans, your visions, and your timelines too.
For oftentimes you will settle for things too quickly, you give up too easily, are content with too little. Sometimes you want too much too quickly, and other times you move too slowly. So allow yourself to follow my pace and follow my timing. For I will guide you to that place of promise, and you will possess all I have for you. And though it will look a bit different than you originally thought, continue to trust in me, and understand all these new experiences are moving you further and further, and they're going to do it more quickly than you thought it would.
Click here to share this with your friends on Twitter.