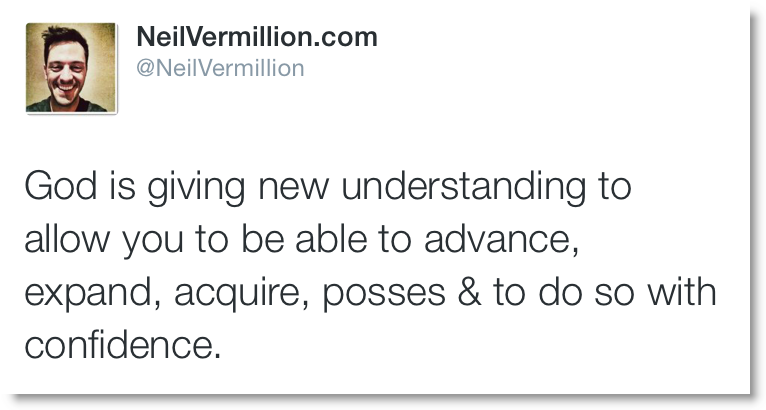 In days past there have been many seeds planted in your life. And you are now in a season of harvesting. You're in a season of reaping some of what has been sown previously. So understand this is a season to advance, to expand, to acquire, to possess, and to do so with confidence and boldness. For I am with you in these things and in these days.
And like these seeds planted, understand you are ready. You are ready for these tasks, but you're also ready for things I'm about to reveal to you. For with all these will also come new understanding. I am releasing to you not just new revelation, but new understanding to you too. For it is my desire and plan that you continue to grow and increase in knowledge and understanding. It is my plan to show you the way, and to have you understand the way too.
So as you face your challenges from the past know you will also be equipped with new understanding too. And as you have remained faithful to all I've called you to, all the processes I've worked in you, all these things will come to the surface and will come to the light to be exposed. So as you have been faithful to sow and endure in the past, you will reap accordingly.


And because of this, you're going to begin to understand what you did not understand in days past. And this is one of the limits being broken from you, and you will be able to advance, and do all I've called you to, for I have given you my revelation and I am now giving you understanding too. You will surely advance, expand, acquire, posses, and you will be able to do so with boldness and confidence. For I am with you in this time and season.
Click here to share this with your friends on Twitter.