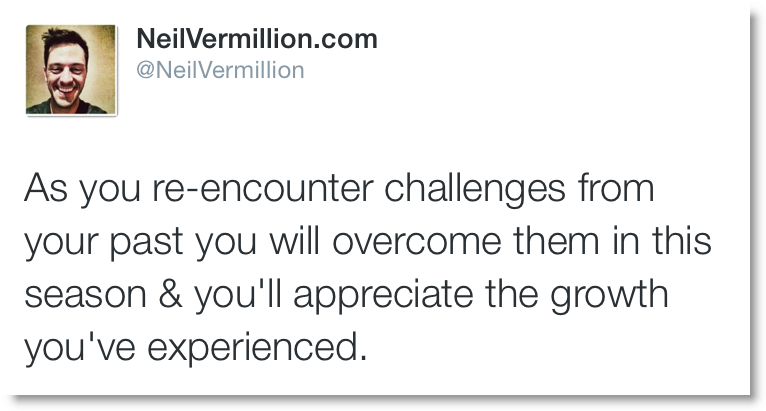 And as you continue to advance in this season, allow my pleasure for you to surround you and comfort you. For I am well-pleased with you, with your heart, with your life, with all these things. So allow me to surround you with my love, for you bring me great pleasure. Allow yourself to experience the fullness of pleasure with you. My joy will become your strength, and I will sustain you, even in the midst of your challenges.
For this new season will bring you many new rewards and many new challenges. The challenges of this season will serve to prepare you. They will not stop you, nor even slow you down. Instead, the challenges of this season will serve to advance you, to make you stronger, and to reveal yourself to you at a newer level. There is an awakening birthing within you. And in this awakening you will encounter challenges from your past that have defeated you. But in this season you will come to experience and realize the growth from over the years. So when you re-encounter these same challenges from your past, you're going to do well and you're going to see and realize your growth, and just how far you have come.
And as you observe your growth, your identity is going to be revealed to you in greater detail. You're going to see yourself more closely to the way I see you. You'll see yourself from my perspective. And you'll not only change your perception of who you are in me, but you'll also grow in your trust of me too.
For you will see my hand at work in your life. And you will look back to all the days in which you felt your struggle was for nothing, and you will remember. You will remember your heartache. You will remember your confusion. You will remember how you saw no way out. But you will also remember your faith, and remember The One In Whom You Trusted. You will remember how I guided you and directed your very steps. And so you will see your progress, and you will see the goodness of my path, though it may be filled with hardship and confusion at times. And your heart will grow in confidence, knowing I am with you, I am guiding you, and I will never leave you.


So as you look back at your past, and you see these same challenges before your eyes today, do not shrink back in fear or hesitation. For you will overcome. And as you do, your heart will come alive and you will surely possess the territory I've marked out for you to possess. And you will experience and know my goodness.
Click here to share this with your friends on Twitter.