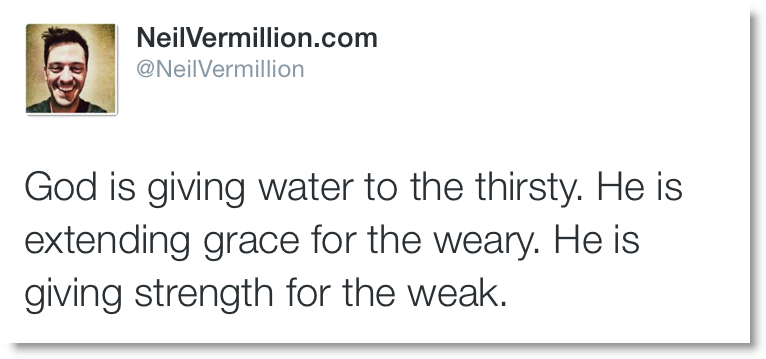 For those who are tired and weary, feel like it's been so long, I am giving my spirit of strength. For surely you cannot continue and finish in your own strength. And though you are tired, I am extending my call even still to continue. For the days past have been long, and you've already spent your strength, you've already spent your enthusiasm, you've already spent your energy. So know, I will make you new. I will restore. I will lift the heavy load. I will invigorate.
So as your heart and your spirit are saying yes, but you find yourself pinched in circumstances, find yourself limited in the natural, do not allow yourself to become discouraged. For it is my desire to renew your strength and renew your hope so you can continue. For the road ahead is long. And the race before you will surely require the long distance pace. So as you feel faint, come to me, and I will clothe you in my strength. I will clothe you in my knowledge. I will clothe you in my love. And I will clothe you in my favor.
Know, I am releasing water for all who are thirsty. I am extending grace for the weary and exhausted. I'm giving my strength for those who are weak.
Click here to share this with your friends on Twitter.