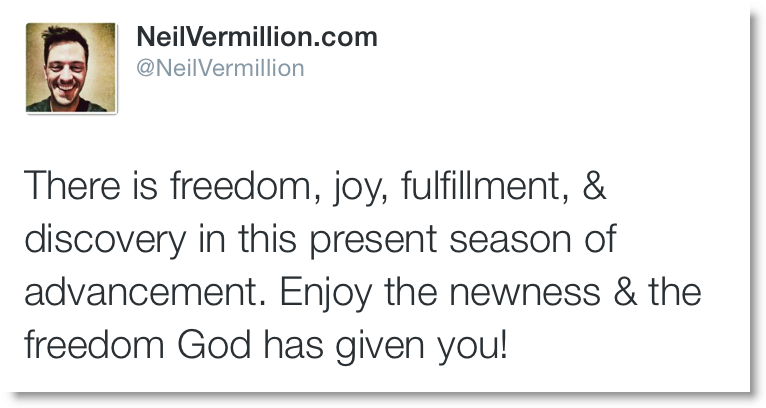 And these are days of expanse for you. You have entered into a new season according the timing I have for you. And in this season you will find many things. You will find new challenges, new relationships, new truths, new experiences, and new understanding.
And with this new season my grace is with you also. You will be able to overcome, and break free from, things that have limited you in the past. You will surprise yourself and you will enjoy the new territory as you begin to possess it. As you move forward into these new realms, you're going to possess a new mindset and you will begin to see yourself differently. You're going to come to know me differently and see me more clearly, but you're also going to discover new things about yourself too. It's going to change your self-perception as you come into more truth and a greater understanding of who I have made you to be, and who you are in me.
My heart is moved with such joy because you are embracing these things and moving forward on the path marked out for you. And though you do not understand it all, though you do not see the destination clearly, still you are moving forward in faith. And my heart is filled with joy over you as you continue to grow and mature and develop. For I am your loving father, wanting the best for you, wanting to see you come into the fullness of the potential I have for you.


And as you grow and encounter new things, remember you are free. There is no need to return to previous limits simply because they are familiar. For I have set you free from those things, because it is my desire for you to be free in all things. It is for freedom my son died to set you free. So enjoy your freedom. Enjoy all I am setting before. Dig in!
Click here to share this with your friends on Twitter.