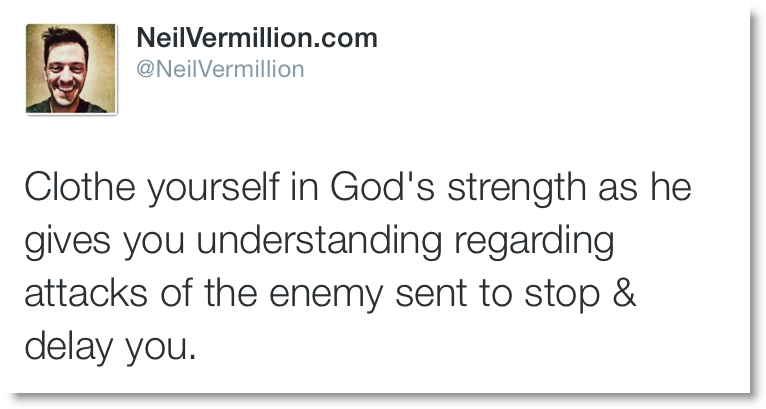 And in these days of breaking new ground, understand the areas of attack you are experiencing. For the enemy will rise up against you to delay you and to attack you and to stop you from the direction in which you are heading. And if he cannot stop you, he will hinder you. He will attack you in the very places you are most vulnerable. So take note of your struggles, for they will reveal your areas of weakness, your areas of needed growth.


And while this will be painful, difficult, and humiliating, it will serve you well to observe. For these things rising against you are strategic, designed to block you in the very things I'm calling you to. So as you feel blocked in an area again and again, understand this, and take note of it. For this is the plan sent against you to destroy, stop, block, and hinder what I will accomplish through you.
And as you grow in your awareness, put on strength. Put on my mindset. Put on victory. Remember who you are. For the plans and devices and schemes of the enemy are defeated, and they will not be able to stop you. Your victory does not mean your struggle will be gone, for there will be days of great struggle ahead of you. But know, through it all, you will walk in victory to all the things I've called you to accomplish, if you will choose to persevere. You will be all I've purposed for you to be, if you will not give up.


So humble yourself and come to me. Come by my side, and allow me to clothe you in my strength. And in doing so, you will find a supply limitless. For your own strength will fail you, and your own plans will not be sufficient. But as you come with me I will empower you, and we will work together to do all the great exploits in store.
Click here to share this with your friends on Twitter.