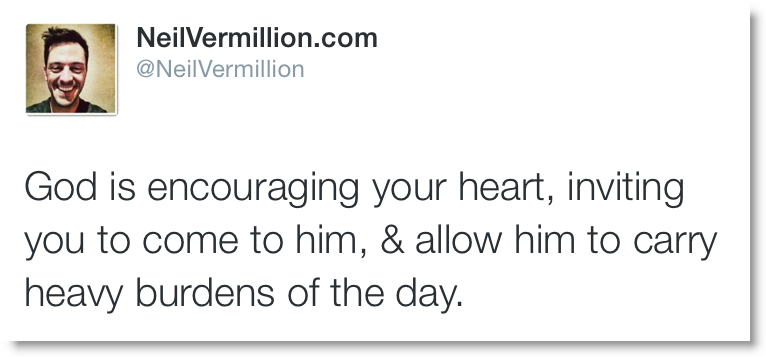 Though you struggle, and though you doubt, and though you have fear, know I am with you in all these things. And though you are trying so hard, trying to do the best you can, and still seemingly coming up short, know I am with you. And I see all these things, and I know all these things. So allow me to confirm to you in this moment, you are right where I want you to be. You are right where you need to be.
For I have plans for you, plans to prosper you and advance you. And though you are encountering struggle now, and things are not turning out as you thought they would, know you are on the right path, you are heading in the right direction. You are growing. You are progressing even though it doesn't feel like it. And my plans for you will be accomplished over the course of time as you continue to stay the course. As you continue to follow me, I will continue to guide you. And when you feel weak, and tired, and that you cannot continue, come to me and allow me to carry your heavy burdens.
For I will sustain you, and I will advance you, and I will make a way for you. It is in your weakness my strength is made great. So do not hide yourself from me, but come to me. Run to me when you need me most and I will embrace you. I will not hide myself from you. I will not be hard with you, but I will be kind. I will encourage you, and lift you up, and plant your feet on solid ground.
Click here to share this with your friends on Twitter.