Here are some recent testimonials from people who have received personal prophetic words from me. A couple months ago I held open enrollment for individuals who wanted to receive personal prophetic words on a monthly basis, and here is what they have to say.
(click the image to see a larger view)
"Everything was spot on…"
"Amazingly accurate and very encouraging…"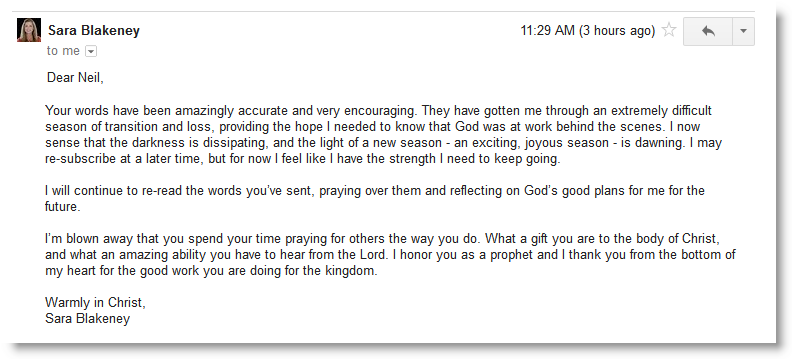 "The clarity and detail… is absolutely astounding…"

"I was taken aback by the sheer volume of information…"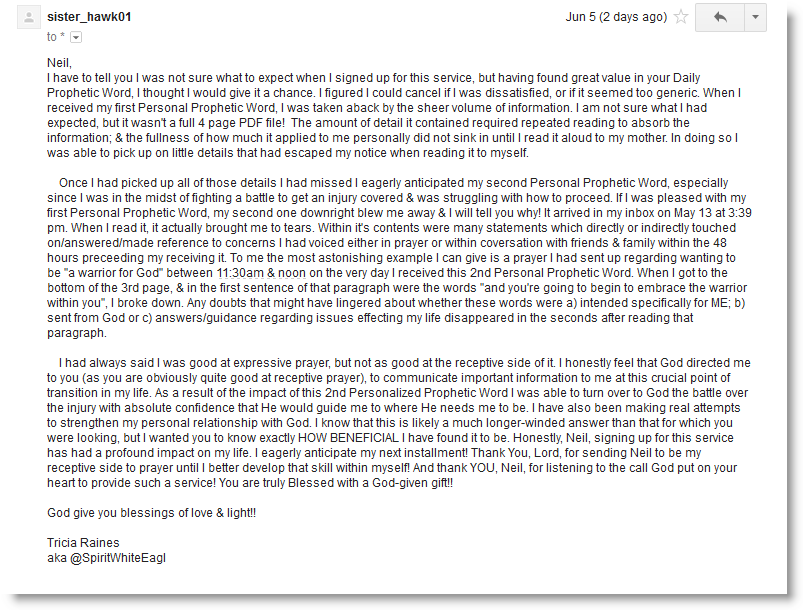 "always matches my inner witness and pushes and develops me…"

"I have a clarity now. I'm also excited about the future…"

"No words to explain how thankful I am…"

"I really needed the message you sent…"

"It has confirmed a lot…"

"Encouraged me in a time when I needed it greatly…"

"I'm so glad that I decided to step out in faith to sign up for your monthly prophetic words…"

"Such an encouragement…"

"Your words are acknowledged within my spirit as truth…"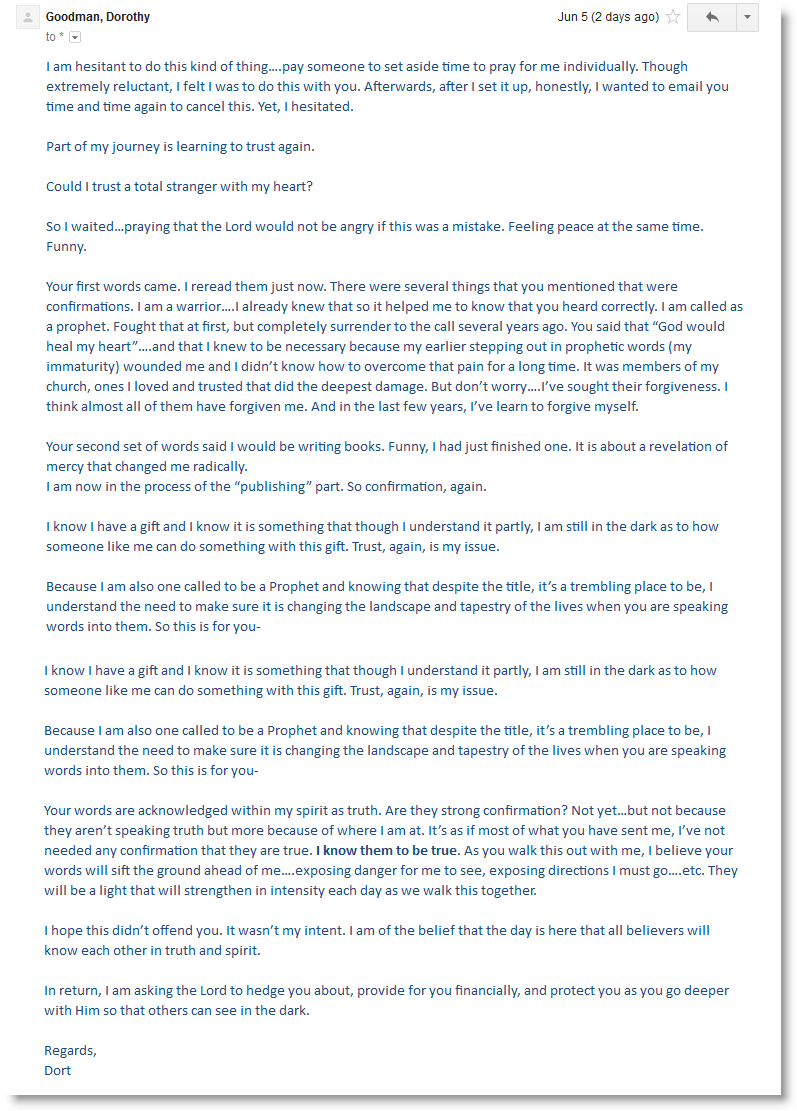 "Everything is a CONFIRMATION"

"It went perfectly with things I was dealing with and thinking thru…"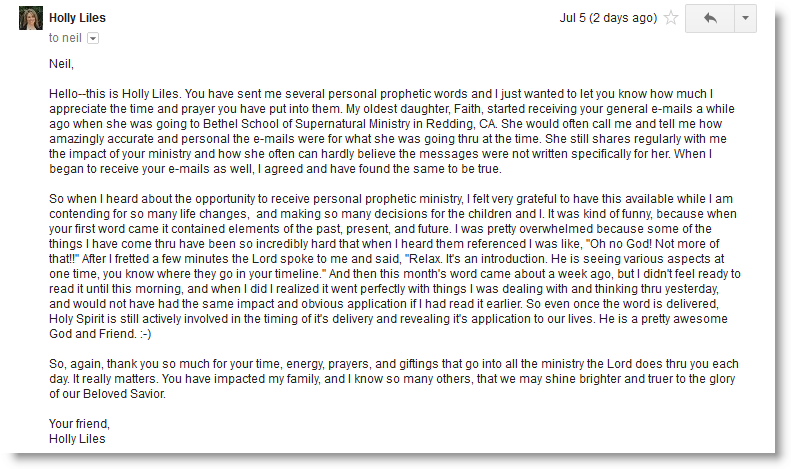 "I love the fact that they are written out and sent in PDF form…"

"I've gained a clearer perspective…"
"It was an eye opener…"

"So very accurate and personal…"

"God confirmed a lot of things…"

"Spot-on accurate and so refreshing…"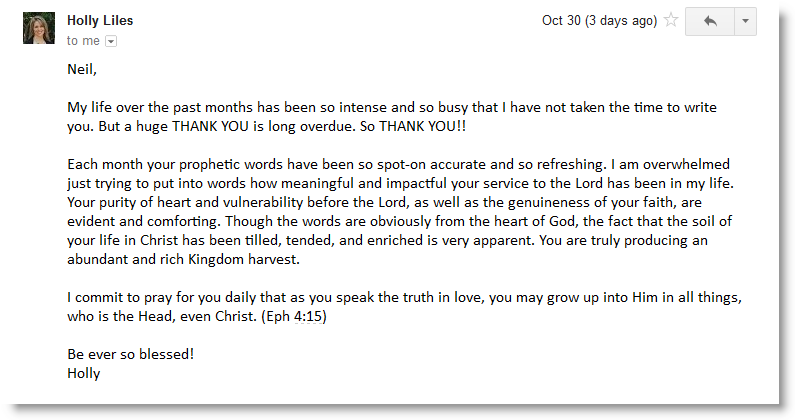 "Many many direct correlation…"

"provided helpful direction for my future…"

"The prophetic word is 100% accurate…"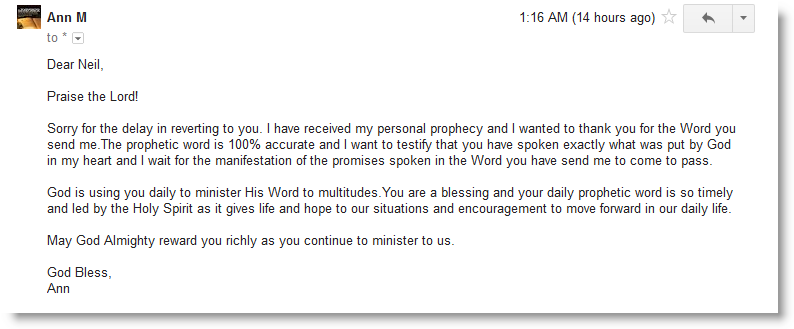 "Your ministry is powerful…"

"100% accurate…"

"I am completely in awe…"

"As if God himself told you the answers…"



Click here to share this with your friends on Twitter.